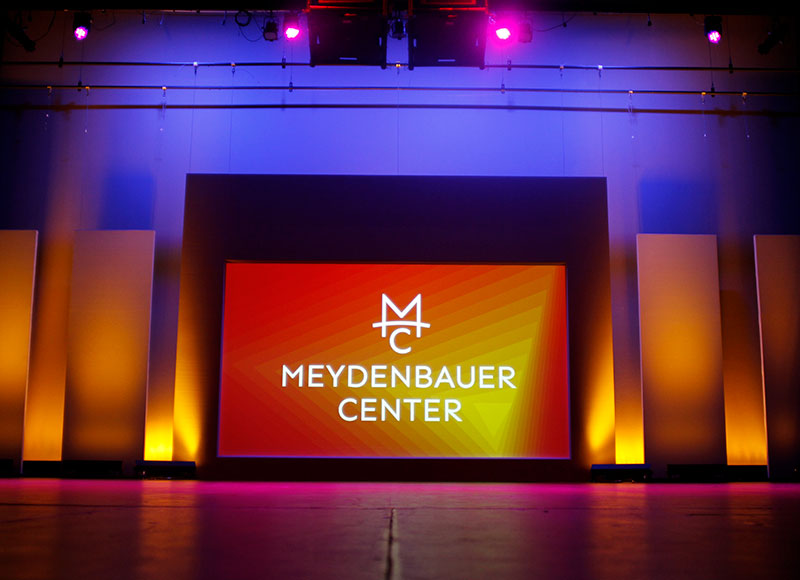 Thoughtful, Professional Solutions
Enjoy your virtual gala without the stress.
With over 20 years of experience with fundraising events, our approach for a virtual event studio is no different. Take the stress out of planning so you can indulge in the parts of fundraising that you love the most while maximizing your donations. Finding virtual fundraiser rentals can be tricky, especially if it's your first time. We packaged the Virtual Event Studio to have everything you need all in one simple, yet flexible solution. Your search for a fundraiser event studio stops here. We can't wait to work with you.
Features
Flexible Solution
When it comes to a virtual fundraiser, your checklist will look vastly different than that of an in-person event. The Virtual Event Studio was created to get your list of things to do looking more like normal. In partnership with AV Factory, this virtual gala space allows for a jargon-less, simplified approach so you can focus on your event while we take on the AV. All you need to do is show up ready to connect with your donors.
Event Day Support
We're in the business of making your virtual fundraising event successful. That mission starts the moment you reach out and doesn't end until you've met your goal. We don't just want to help you plan the day of your virtual event; we want to support you through the actual day. With technical support provided by AV Factory and the same staff who've helped our clients for years, you can avoid the frenzy and panic on event day. A gala should be fun and celebratory, and we believe that's just as important with a virtual event.
Safety
During a global pandemic it's imperative that you get the support you need in a safe and healthy environment. Safety is one of the pillars of our customer service philosophy. Respect for the health and safety of you and your team guides every decision we make. From the very construction of the Virtual Event Studio to how we'll conduct your event day-of, safety is behind everything. Your technical support team runs the show in a separate room without sacrificing quality. Your studio will be exclusively yours for the duration of your rental. And our staff will be diligently disinfecting high-touch surfaces in the studio, lobby and restrooms before and after your program making your virtual auction space available complete with peace of mind.
Catering
While the Virtual Event Studio may be set up in our theater, you're still at a convention center and one of the added benefits is catering. We're talking the support of our professional grade kitchen. Whether you're looking for bites for guest speakers or something to keep your team energized and nourished, our staff can provide. And, as a GBAC STAR™ accredited venue, you can rest assured that your food and beverage will be delivered safely with social distancing and cleanliness best practices in place.
Technical Capabilities
The Virtual Events Studio includes…
Broadcast quality multi-camera video system
Digital backdrop
Graphics playback computers
Solid state video recording
Web encoding computers
Teleprompting
Studio lighting
Digital audio system
Modular scenic options
Studio and control rooms physically separated for maximum social distancing
We'd Love to Hear from You
If you have an event in mind or just have some questions, we'd love to help out.