Our Menus
Beyond traditional event catering with inspired and innovative restaurant-quality food.
Getting hungry?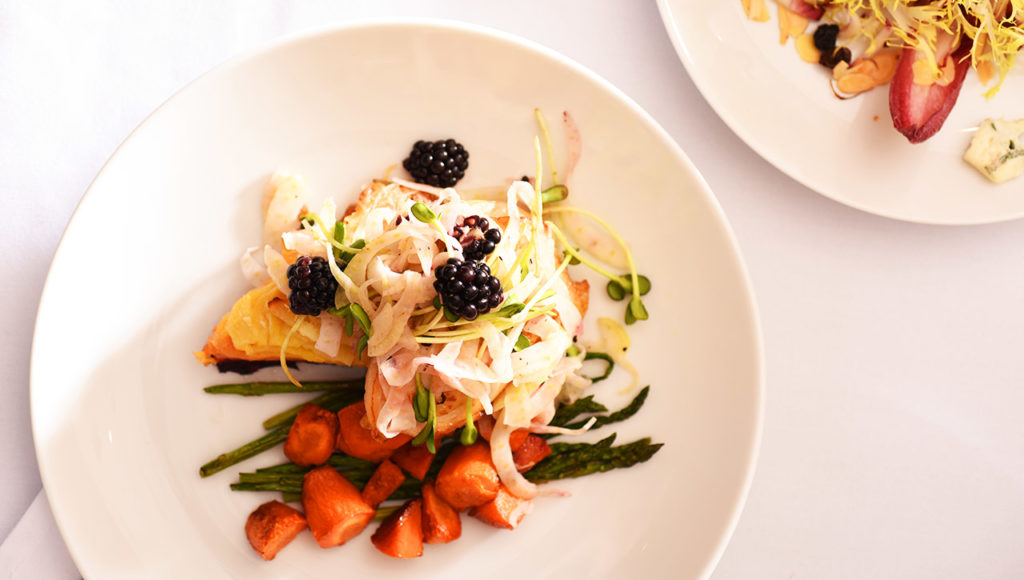 Catering FAQs
Dietary Restrictions
Can you accommodate dietary restrictions?
We're committed to being as inclusive in possible in our food and beverage services. When developing menu items, we've adopted an approach to make our menu items inherently inclusive of dietary restrictions. Our menus indicate which items are vegetarian, vegan, gluten free, dairy free or all four. If you don't see what you are looking for, we are happy to customize a menu to meet your specific needs.
Supplying Alcohol
Can I bring in my own alcohol?
We allow nonprofit, charitable fundraising groups to provide their own donated beer, wine and champagne to be served for a corkage fee. Groups providing donated alcohol for their event must obtain and display a Special Occasion Permit. You can apply for a Special Occasion Permit online at https://lcb.wa.gov/licensing/special-licenses-and-permits.
Included Items
What's included in the menu price?
All buffets and plated entrée prices include entrées, salads, dessert, bread and butter, and coffee and tea. In addition, they include linens, napkins, china, silverware and appropriate staffing for meal. Tables and chairs to set the room are also included in your rental rate. We do not charge additional labor fees, including bartender fees, for standard services.
Custom Menus
I don't see what I'm looking for on your current menu; can you create something custom for my event?
We are happy to create a custom item or menu for your special event. If you have a theme you are trying to match, just let us know and we are happy to build a menu around that!