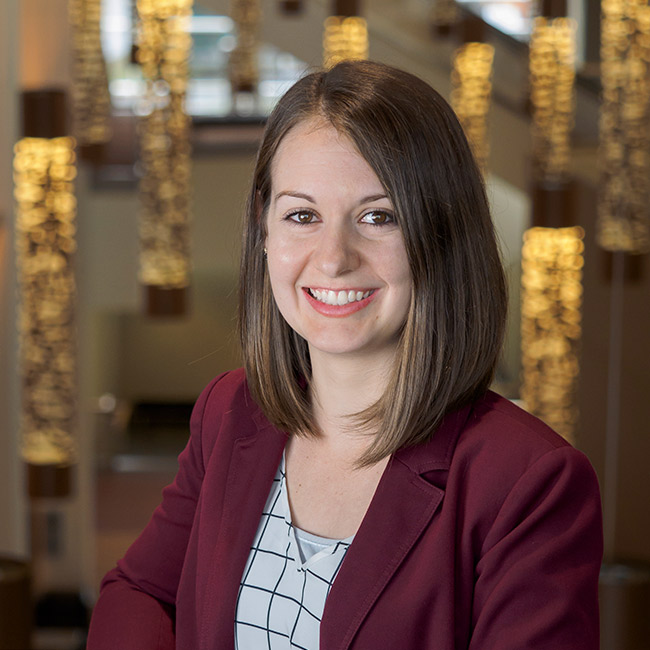 Sara
Waltemire
Director of Sales & Events
Self-proclaimed lover of all things food and wine.
Sara, our fearless Director of Sales & Events, started at Meydenbauer Center fresh out of college as an Event Assistant. Proud "boomerang" employee, she left for a job in the corporate world only to return to the Meydenbauer Center family in a new role. Sara found her passion for events while in high school, working at Starbucks, helping to coordinate involvement in fundraising events around Albuquerque. She is a cat-lover, jet setter and self-proclaimed lover of all things food and wine.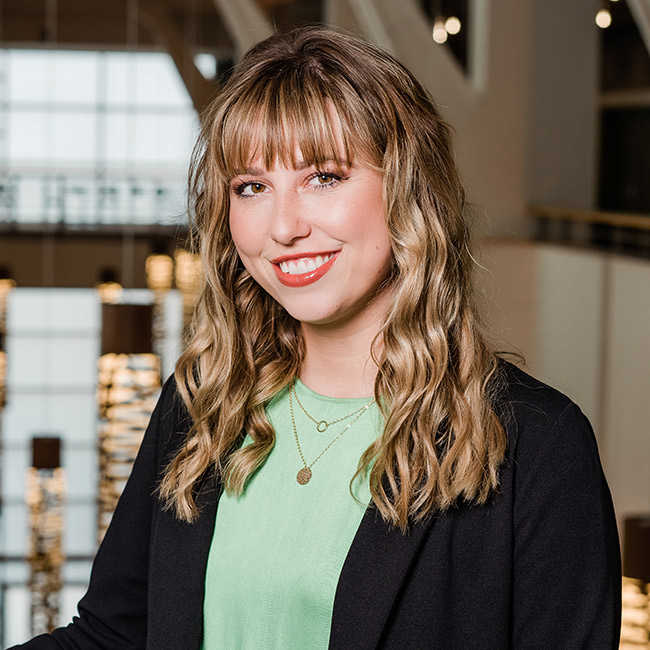 Marina
Goad
Event Sales Manager
People person and master of waves.
Marina is Meydenbauer Center's Event Sales Manager. Coming to us from Georgetown Ballroom in Seattle, Marina has 6 years of experience in the industry. She's passionate about building trust with her clients and prioritizing people and experience. Marina graduated from the University of Washington and is fluent in Spanish. On her own time, she loves surfing, painting, and reading. Surf's up!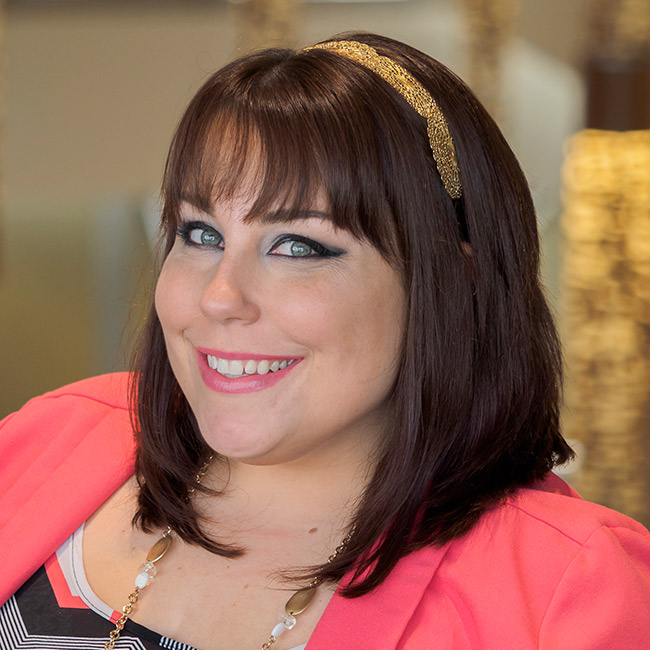 Courtney
Barnes
Senior Event Manager
Courtney is a theme queen.
With 15 years of Hospitality experience, Courtney is Meydenbauer Center's Sr. Event Manager. Graduate of the University of Central Florida and former Disney Cast Member (read: enthusiast), Courtney is a theme queen. She thrives in work that lets her creativity flow, isn't afraid of a show tune or two, and loves being a dog mom to her little pal Figment.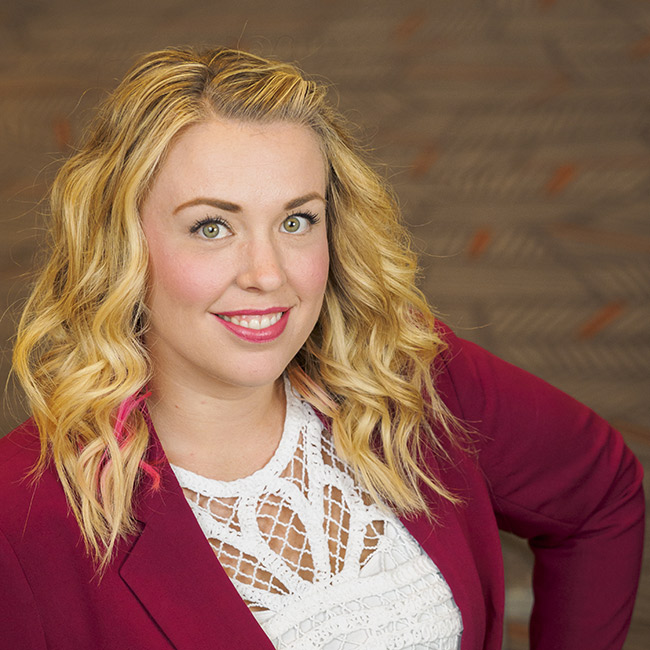 Alison
Jenkins
Event Manager
Seriously, she wins a lot of radio contests.
An Event Manager at Meydenbauer Center, Alison moved from Arizona in 2015 after working for a defense contractor for over 10 years. Events have always been her dream job, and 3 and a half years later, she's still got it. Alison can usually be found kayaking, winning radio contests, discovering new music or winning radio contests – seriously, she wins a lot of radio contests. Alison lives in Shoreline with her 2 beautiful daughters.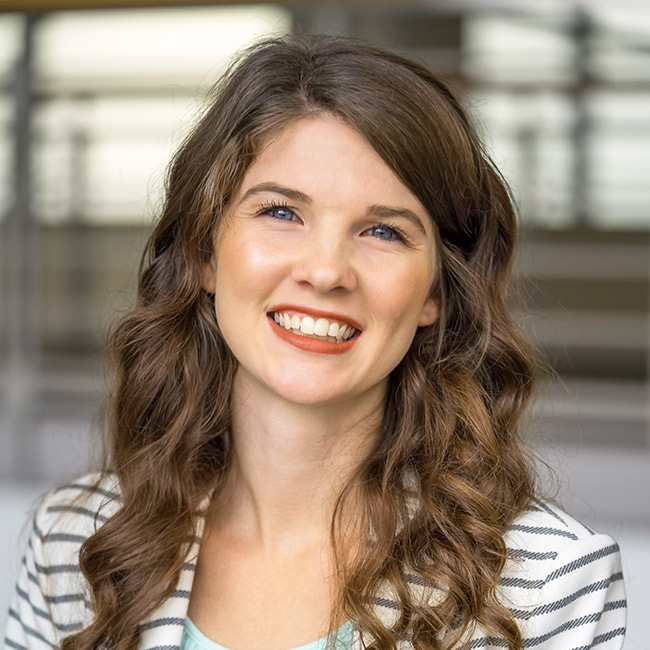 Andi
McConnell
Event Manager
Sustainability nerd, avid crafter, and DIY enthusiast.
Andi McConnell, two time Grand Valley State University graduate, is an Event Manager for Meydenbauer Center. Her experience boasts 5 years in events from weddings to corporate meetings and sports events. Andi is a fervent Seahawks and Mariners fan and a sustainability nerd. Avid crafter and DIY enthusiast, her desk is covered in pictures of her favorite marine animal – orcas.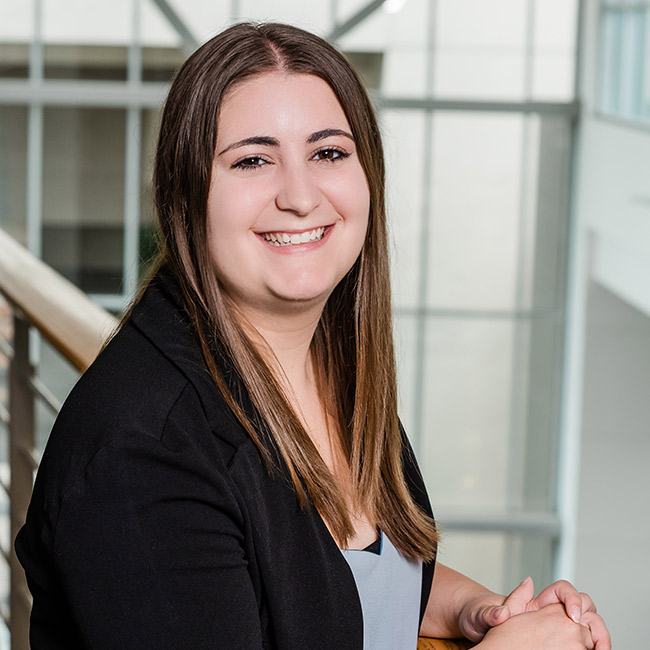 Allison
Kourkos
Event Coordinator
Loves the Seahawks, golfing and wine.
Washington-native Allison grew up helping organize and execute non-profit events for charities and now works as Meydenbauer Center's Event Coordinator. After discovering her love of events, she spent time working at MGM Grand Hotel & Casino and Disney's Yacht & Beach Club Convention Center in Orlando before making the jump to Meydenbauer Center. Allison loves the Seahawks, golfing and wine and is a loving mother to two cats, Walter and Minnie.