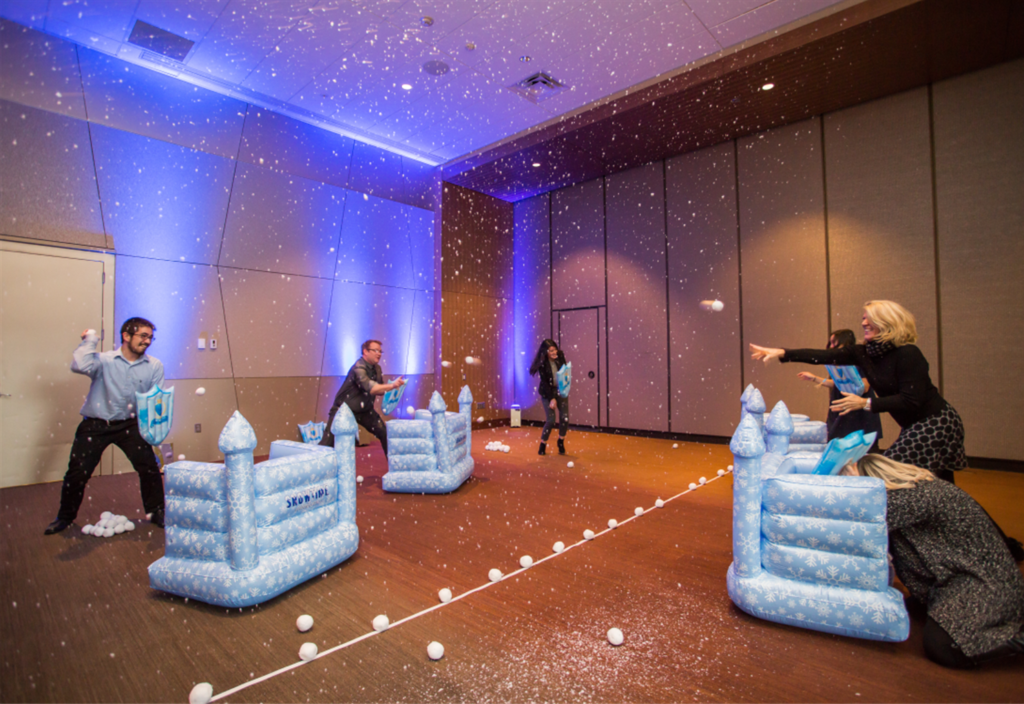 Party in Bellevue
We've developed an exciting group of holiday party packages just for you.
Planning your company holiday party can be a huge stress what with the pressure to make it cool, keep it under budget, and have high attendance. That's why we've put together a set of perfectly packaged holiday parties just for you. We invite you to dive in and explore our carefully curated themes or give us a call and dream up your own!
Holiday Parties
Select from one of our pre-designed packages below or reach out today and learn how we can help you do Winter Your Way.
Winter Your Way
Whether you're looking for a cozy cabin vibe or a tried and true snow day, Winter Your Way is the holiday party package that takes your vision and makes it reality. Turn every wintery detail in a memorable night! The Winter Your Way menu includes roasted potato bites, bourbon pork belly, and vegan eggnog rice pudding.
Roaring 20's
Make it a holiday party for the century with our classily packaged Roaring 20's holiday party! Dripping with champagne and opulence, the Roaring 20's package levels up your holiday party into an elegant night of dancing and card games. The Roaring 20's menu includes wine and cheese pairings, fondue, caviar canapes, mini red velvet cakes and more!
Arctic Expedition
Step in from the wintery gloom and into a dazzling blue icescape with the Arctic Expedition package! On an exciting journey from the day into the night, you and your fellow adventurers will experience penguins and polar bears, arctic themed food and beverage and the Northern Lights.
Our Event Partners
We're happy to partner with some of the industry's best to make your event possible.