How the Event Industry Can Help with Vaccination
Feb 17, 2021
Sara Waltemire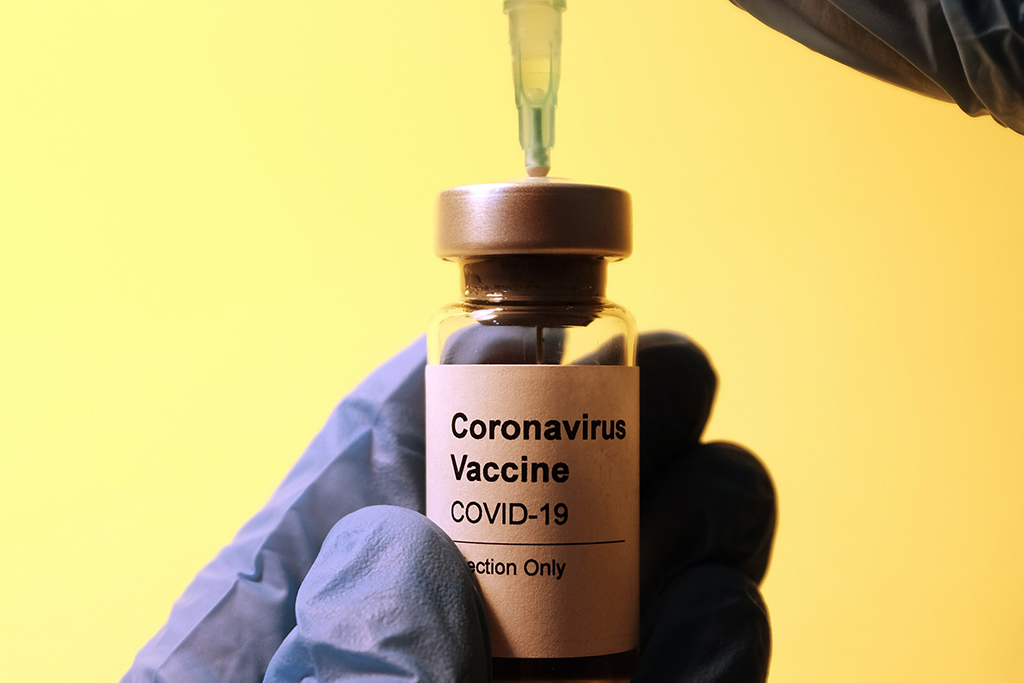 We find ourselves in both an exciting and monumental time in our country. Coming up on one year of the global pandemic, distribution of a COVID-19 vaccine is underway. In a world where no one is immune to the virus, administering the vaccine is a delicate matter. While our nation's government has an ongoing plan for distribution priority and infrastructure, implementation is a massive undertaking. Who better to turn to with such a need than our very own industry?
Event professionals are uniquely positioned to support something like mass vaccination efforts because our jobs involve handling endless disparate tasks on tight deadlines. In a recent discussion with other event professionals, the topic of vaccination and the role event professionals can play in it proved very enlightening. The vaccination effort is balancing ever-changing realities and new information with a time crunch to get people vaccinated as quickly as possible on a macro-scale and get shots in arms before vaccines expire on a micro-level. While the stakes are higher, this experience really isn't that different than trying to wrangle all the different parties and processes involved in putting on an event, which is usually happening on a tight timeline. Here are a couple of things I took away from that conversation and the parts of our industry that lend themselves to a unique situation like this.
It's no secret that logistics play a large part in events. The sheer number of moving parts we are tasked with managing proves that logistics is one of our strengths! Good event professionals have an eye for making things run smoothly and can envision all the little details that need to come together to make the big picture happen. And it's not just logistical preparation, but adaptation as well. Generally, event professionals are very comfortable adapting in the moment because, in a live event, if something isn't working you need to fix it quickly to make sure it doesn't affect the attendee experience. As vaccination sites are popping up rapidly and everyone is sorting through how to make it run smoothly, this ability to adapt and explore multiple options in a tight time frame is key.
Another key area with vaccinations that overlaps with events is flow. We have tons of experience moving people through our spaces quickly. Things like wayfinding, ingress, and egress all come into play for live events and can make an impact on both the effectiveness of vaccination sites and their safety. We are trained on things like crowd and line management, and it's easy to apply what works for moving thousands of people through our buildings to moving thousands of people through lines to get vaccinated, to holding areas where they await potential side effects, to quickly exiting facilities so the next batch of people can come through.
One of the major hurdles that we are seeing around the country as local health departments are trying to distribute vaccines is that registration sites are crashing from overwhelming traffic. When you're talking about a virus that effectively shut down the world, the demand for vaccination is going to be respectively high. Our industry is full of experts who set up online systems that can manage rushes of traffic when a popular performance goes live for ticket sales and provide systems and expertise to make this run more smoothly. By lending our expertise to vaccination efforts in this area, the hurdle can be cleared allowing clearer, uninterrupted communication and expectations.
There is also the unexpected side of vaccination efforts that you may not think of right away – customer service. People receiving the vaccine are, in essence, customers. They are arriving at vaccination sites to receive both a good and a service and while they may not be the same as your traditional clientele, they still have expectations and standards they want to be met. At the end of the day, we're customer service professionals used to dealing with people in high-stress situations. A lot of people are arriving at vaccination sites will be anxious – maybe nervous about side effects, maybe concerned about being in an environment with more people than they have seen in months – and we are used to helping people get what they need in high-stress situations. We've all dealt with a nervous speaker before they've gone on stage or a couple on their wedding day, so helping people stay calm while delivering great service is at the core of what we do.
In a weird way, we are all used to this. Not the pandemic or mass vaccination, but the demands of the task. In fact, event professionals are already lending their expertise to vaccination efforts and the potential only grows as the vaccine becomes more widely available. It strikes me, as I conclude, just how resilient our industry is. The ability to adapt to the pandemic in increasingly innovative ways is nothing short of impressive. Beyond that, it makes me excited to continue to observe and participate in the growth of our field.