7 New Year's Resolutions (Trends) for the Event Industry
Jan 13, 2021
Amira Beidas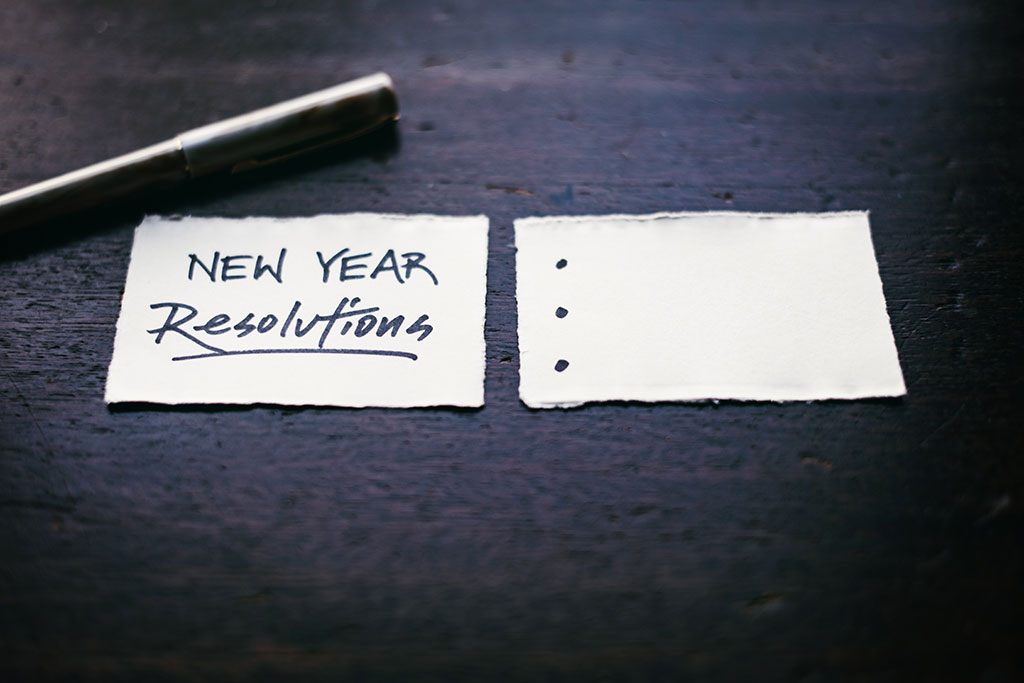 Each new year the industry ignites in passionate discussion over what new and exciting things we can expect from the coming year of business. After ten months of an unpredictable state of flux, it's safe to say the prospect of new trends and new possibilities makes us all eager to continue with the resiliency our industry is known for. There's some hope on the horizon ahead of us and with it comes new considerations, strategies, and goals. We've highlighted seven trends for 2021 we think will be key areas to focus on and wanted to share them with you.
1. Stay Focused on Health and Wellbeing
Trend: Safety and wellness remain top-of-mind for the event professionals and attendees alike in 2021.
This may seem like a bit of a no-brainer, but with all the talk surrounding vaccination and changing regulations, health, and safety prioritization hasn't changed. Even as restrictions and advisement may ease or alter in 2021, emphasis on safety and sanitization policy and procedures won't go away. The global pandemic raised the standards by which we all engage in health and safety, redefining the level of cleanliness we all find acceptable.
Health and safety have become a thoroughfare in event planning, breaching discussions from event conception all the way through the day of. Planners can expect these conversations to stay prevalent, not just in planning and strategy, but throughout all stages of events. Attendees are likely to get involved in the conversation, meaning anticipation of safety questions and concerns will be imperative. These safety strategies will be as commonplace as preparing attendees for content expectations, wayfinding, and meal offerings.
2. Learn New Skills
Trend: Virtual events are here to stay.
Quite the buzzword in 2020, virtual events saw widespread permeation as a viable alternative to in-person events. Many venues quickly explored options for hosting virtual events to make their spaces more accessible during the pandemic and, in 2021, those virtual event venues still stand. As time goes on, the viability of virtual events only increases, especially moving into prime spring event season.
Like last year, virtual events continue to represent a new challenge for the industry. For a group that spends so much of its existence focused on bringing people together and cultivating in-person connections, the concept of moving that engagement online contains to feel like an ongoing challenge. Virtual events ask planners to acquire new skills in relation to the digital landscape and 2021 is a year to refine those skills and find new ways to work with vendors supporting their events while continuing to keep their audiences connected.
3. Embrace Change and Try New Things
Trend: Hybrid events will be a pivotal new alternative as meeting in-person hangs in the balance.
While the focus in 2020 was almost entirely on virtual, 2021 will see an opportunity to explore hybrid events as regulations and safety standards grow and change. Though an exciting prospect to consider, hybrid events will require us to take time to understand the benefits and drawbacks of splitting an audience. Planners need to consider who will attend in-person versus who will opt to stay home and ensure their event engages both audiences appropriately.
Hybrid events also give planners the chance to exercise their creativity in designing exceptional attendee experiences. Focusing energy on in-person attendees again may prove tempting but bridging the gap between in-person and virtual attendees will be key. From talkbacks to engaging content and takeaways, planning for a new mixture of audiences should prove fun and rewarding.
4. Exercise More Control
Trend: Comprehensive strategy and event fail-safes are paramount for success in the industry this year.
It's no secret that many companies and organizations are in recovery mode heading into 2021. Managing the cost and risk associated with a recovering business will be of the utmost importance. The global pandemic reminds us that nothing is a given. Preparing for potential event disruptions with proper contingency plans will prove invaluable for attendees and peace-of-mind. Organizations will need to evaluate their strategies for redundant spending and cost-efficiency. The road to recovery is paved intentionally and planners should expect their strategies to reflect that in how they choose to construct their events and their overall spend. Exercising control in planning and implementation can reduce stress for planners in 2021 while maintaining a positive attendee experience.
5. Take Better Care of the Environment
Trend: As the industry uses this time to redefine standards, sustainability remains a focal point in 2021.
49% of event professionals say they're at least working towards a sustainability plan while 92% of professionals say it's important that sustainability be integrated into the industry's recovery. Sustainable solutions aren't a new concept for the event industry. Finding its new normal, the event industry is primed to reevaluate its norms providing us all the opportunity to establish new, greener policies.
In catering, we can expect to look for new options with prepackaged meals. We'll explore new ways to reduce food waste as we move away from buffets and source food differently. In décor, vendors may find themselves examining how to repurpose more disposable items for future use. Planners may receive more questions from attendees regarding their plans for sustainability with their events. Wherever it manifests, the industry should see sustainability becoming more prevalent in 2021.
6. Play Your Part in Equity and Inclusion
Trend: The demand for more equity and inclusion in the industry will continue to grow.
One of the key topics of conversation in several industries last year was the topic of equity and inclusion. Rightfully so, many industries are now being called upon to make more space for underrepresented communities. The event industry is no exception. While our industry tends to be forward-thinking, there is always room for more representation and inclusion. Not only is there room for it but cultivating a more diverse industry will enrich the makeup of our offerings and opportunities.
By creating more space for those less represented, we can deepen the strength of our work and see a wider variety of stories and experiences play a role. The call to embrace many different lived experiences in 2021 makes space for more people to feel more welcome in our profession and at our events.
7. Continue Making Meaningful Connections
Trend: Rethinking engagement is a vital part of maintaining the lifeblood of the event industry in 2021.
The pandemic has created a roadblock in one of our industry's primary services of connecting people. In 2021, planners, venues, and vendors alike will be called upon to continue making meaningful connections.
Part of maintaining these connections will be working to keep interest levels up among different types of audiences. Whether dealing with virtual attendees or a hybrid audience base, planners will need to plan for different styles and approaches to encourage engagement and participation. Additionally, being intentional about when and who you connect can help minimize perceived distance in the industry. We, as event professionals, take pride in our ability to facilitate meaningful connections and can expect to continue to do so in new and exciting ways in 2021.