5 Keys to Virtual Event Success from a Marketer
Nov 9, 2020
Amira Beidas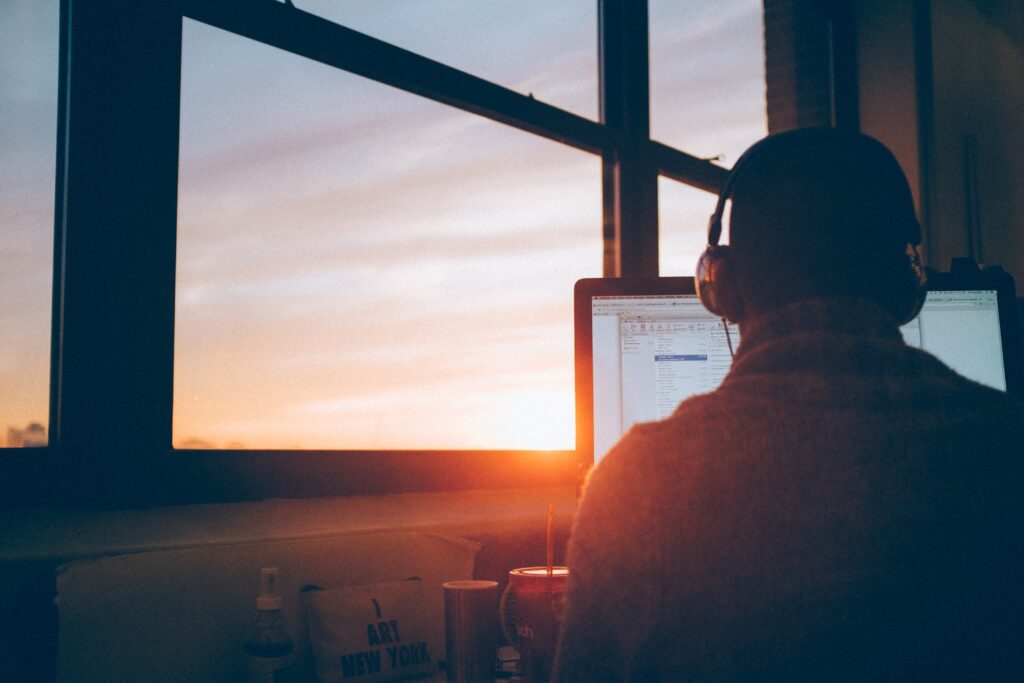 The digital landscape leads discussions in the Event Industry as we pass 8 months of the current global pandemic. The word "virtual" becomes almost second nature when planning events these days and it's no surprise that the virtual world is new, exciting, and maybe a little scary. My name is Devon Allen and I wanted to write this blog to hopefully help some of you that may find yourself uncertain of where to start. As the Marketing & Communications Manager for Meydenbauer Center, much of my work is done digitally from design to content, social media, and more. I want to share some of the keys to succeeding virtually from the perspective of a marketer.
Communicate the Value of Your Event
Before you even think about what to pour into your virtual event, how to go about it, what to prepare for, you have to make sure you can get individuals in the digital door. This can usually be boiled down to good communication. The good news is you're not really reinventing the wheel. Presumably, if you were conducting live events prior to the pandemic, you have an audience base. The key here is much more about communicating value effectively. I can personally attest to how easy it is to succumb to the tempting tendrils of creative copy and quippy marketing slogans, and they do have their place, but if this more creative writing doesn't inform, it does a detriment to your attendance goal.
Your communications whether in an email or social media or a different medium must speak to the value your attendees will get from your virtual event. It's important to remember that logging out of a virtual event is about one hundred times easier than walking out the door of an in-person event. You'll want to be honest and upfront with your attendees. How long can they expect to be busy? Do they need to prepare for anything in particular? What will they leave the event with that they didn't have coming in? By clearly communicating what you are delivering and what attendees serve to gain from your event, you eliminate any risk of misleading or confusing them.
Deliver on What You Promise
This may sound like a given, but you can't just do a live event virtually. Like making a book into a movie, some things just don't translate simply and directly. Identifying these areas sooner rather than later will help instruct the ways you and your team adapt to these new circumstances. Some of these changes might be challenging, but others can be to your benefit such as the ability to host multiple featured speakers calling in remote or making aspects of your virtual event more interactive. The most important thing is that what you communicated to your attendees is indeed what they'll get from the event.
You also can fail-safe your promise by informing your speakers and attendees on their role in the live event. When you're introducing your event, be sure to remind attendees what they signed up for and why they're tuning in. Preface your content with information on the flow of the event and when attendees can expect the value you hope to deliver. Delivering on what you promise isn't just about communication leading up to the event. It's equally about the way you engage and communicate during the event itself.
Develop Excellent Content
Okay, as a Marketer, content is maybe the biggest buzzword in my field. Everything is content, content, content. In Marketing, a successful campaign is made or broken by the quality of the content delivered and the same is true of virtual events. Simply put, excellent content doesn't just drive your bottom line, it drives the bottom line of your audience too. Obviously, if your goal is fundraising, for example, great content is going to help you raise money. Excellent content will help you raise money and give your audience something they can take away and use to achieve their own goals. Excellent content is immersive and engaging.
Speaking of engagement, content is just as much about what you do as what you say. Any virtual event is going to have some element of presentation, but your audience never wants to be talked at. Immersive content asks for and rewards attendee engagement. Push your creativity in this regard. Think outside the box, especially if that box is an in-person event. Virtual events offer you the chance to do things not possible with in-person events like trivia, ongoing Q&A, or even engagement outside of your event space on platforms like Twitter, Instagram, and more.
Keep Your Event Accessible and Inclusive
Accessibility and inclusion have been a hot button issue for the Event Industry for years. It may not seem like it at first glance, but accessibility and inclusion are even more important with a virtual event. Of course, there's the obvious accessibility options like ASL interpretation and closed captioning for deaf or hard-of-hearing audiences, but new considerations must be taken in a virtual space. For example, have you considered the WiFi access your attendees have? Will it take them a little longer to join your event remotely due to connection speed? Are you allowing for additional processing time or note-taking for educational events? It's imperative to carefully audit your entire event for accessibility.
Inclusivity isn't entirely different for virtual events, but it's just as important. Virtual events offer exciting new possibilities for inclusion. In a virtual space, you now have access to guest speakers all over the country, or even the world, with the ability to speak at your event remotely. With multiple screen displays or audio outputs, your attendees can opt into different languages if you have the proper translators to do so. For virtual events, inclusivity, much like content, is about not limiting yourself. Think of the wide array of attendees you can attract and be sure your event speaks to all of them appropriately.
Be Prepared for Anything
The big one. Being prepared for anything means something entirely new in the digital world. Fears of AV malfunctions, catering snafus, and other in-person mishaps can seem small fish compared to the potential for disaster with virtual events. Luckily there's so much you can do to be prepared. The easiest things you can do are to consider all possible undesired outcomes and plan for each, as well as making sure your event has the support system it needs to succeed. But there are other smaller things that you can do to alleviate any anxiety you might have about putting on a virtual event.
Software is a big part of digitizing your event so being sure everything is up to date will prevent any delay the day of. Planning around other events related to your industry is a good way to ensure there's no unexpected drop off in attendance. Having a contingency plan for malfunctions and unpredictable outcomes allows you to communicate your situation to attendees and help maintain them in the event of a reschedule or cancellation. And you can always bolster your preparation with a venue that offers technical and day-of support.
Virtual events can easily look like cause for panic, but with enough communication, preparedness, and proper execution it can be a breeze. While these five keys I've laid out here are important parts of virtual success, don't stop there! The more you research and develop your ideas, the easier it gets, and the more you can get excited about translating your in-person events to a digital medium.
The Virtual Event Studio
Built in partnership with our preferred AV providers, AV Factory, the Virtual Event Studio was built in response to the COVID-19 pandemic. Recognizing the need for a socially distanced and safe environment to continue to engage with audiences, the Virtual Event Studio comes complete with technical support in a different space, ample room for social distancing, and full support from the Meydenbauer Center staff. Additionally, Meydenbauer Center was the first convention center in Washington State to receive the GBAC STAR accreditation for our adherence to cleanliness and sanitization best practices. The Virtual Event Studio is available for half-day and full-day rentals. For more information on the Virtual Event Studio, please visit the virtual events portion of our website. For more information on our reopening guidelines and procedures, please visit our reopening page.