Meydenbauer Center First Convention Center in Washington State to Earn GBAC Accreditation
Sep 14, 2020
Amira Beidas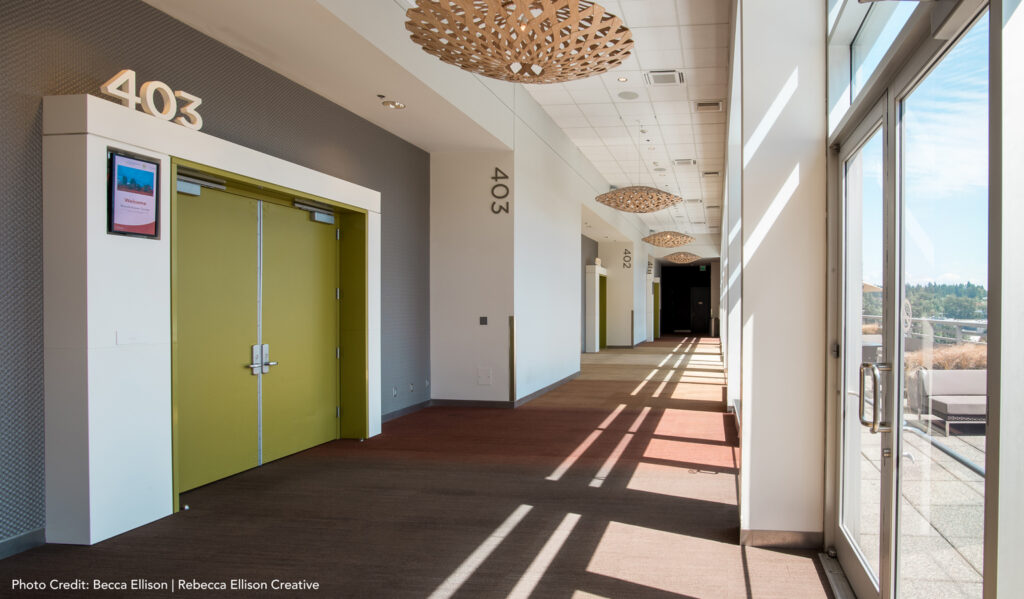 The number one question on everyone's mind is well-known by this point; how do we get back to normal? By now, we're all surely aware that "normal" has a new definition. Our standards for health and safety have exponentially increased since the beginning of the global pandemic and we now actively seek the answer to how our favorite companies and locations are meeting or exceeding this new standard. The Global Biorisk Advisory Council (GBAC) STAR Facility accreditation sets the bar for venues like Meydenbauer Center to provide peace of mind to our guests and clients when it comes to cleanliness and sanitization. We're proud to announce that we are the first convention center in Washington state to earn the GBAC accreditation.
This accreditation is provided to facilities that demonstrate that they have a well-established and maintained cleaning, disinfection, and infectious disease prevention program with well-trained professionals and clear documentation of cleaning processes. To achieve the accreditation, facilities must demonstrate compliance with the 20 elements of the program, including risk assessment, standard operating procedures, and proper cleaning and disinfection chemicals and personal protective equipment.
Our staff has been hard at work over the last few months to build out and implement exceptional standards and processes to meet the guidelines set out by the GBAC. From sanitizing stations to disinfecting processes and staff training, we've meticulously scrutinized every aspect of our operations to ensure we're providing you the safest possible environment. We take great pride in making our guests always feel welcome and this is one of the best ways we can ensure that's possible day in and day out.
"As a venue, we are excited to announce that we have completed the GBAC STAR program because it demonstrates our ongoing commitment to the safety of our guests. Now more than ever, guests and meeting organizers want to feel assured that the venue they are meeting in is providing a clean, safe environment for everyone, and we want them to feel comfortable that Meydenbauer Center is providing that space," said Tim Carr, our CEO.
Not only does this accreditation set the standard by which we can now operate safely and securely, but it's a performance-based program meaning we must adhere to our prevention program on an ongoing basis. We'll continue reporting on our policies and procedures to not just keep up our health and safety standards, but continually improve on them.
Our job as a community gathering place for the Eastside and beyond is to keep our guests' well-being top of mind. We'll challenge ourselves as we move forward to always provide the safest environment for those entering our building. By our definition, the new "normal" is clean, sanitary, preventative, and socially distanced, but no less warm and inviting. From our home to yours we hope you stay well and hope to see you soon.