Meydenbauer Center Theatre – A Community Gathering Place
May 22, 2018
Amira Beidas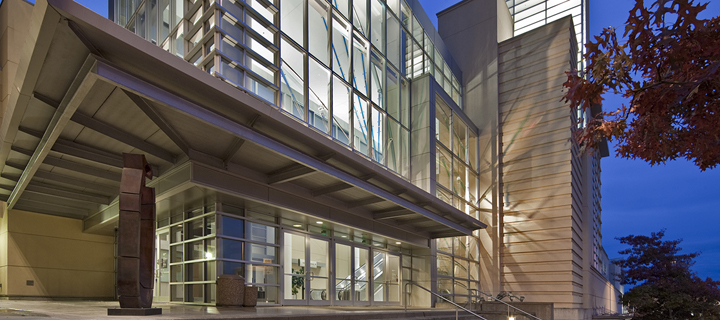 A number of superstitions surround ghost lights and their presence in the theatre. For Meydenbauer Center Theatre, our ghost light represents so much more than superstition. A ghost light is lit in a dark theatre, an exposed bulb radiating a single source of light from just around center stage off into the darkness. It emits light, vision, safety and even a sense of warmth. For Bellevue and the surrounding communities, our goal is to emit those very things and be a gathering place for you and the passions you hold dear.
In 1997, Meydenbauer Center Theatre was dedicated as a gift to the community. "Great," you may be thinking, "now what?" Well, we're glad you asked. Truthfully? The answer is anything you might imagine. From vibrant and lively Bollywood-style dance shows to impressive displays of ballet and even engaging speakers, the theatre's presence has truly blossomed into a center for culture and community.
Without tooting our own horn too much, Meydenbauer Center Theatre is proud to be the only rental theatre space with a professional environment in the immediate area. With us, you're looking at a crew of professional stagehands and a safe setting that lets you manifest your vision. The Eastside has always been a place of culture and vibrancy, we're merely the stage upon which that spirited community comes to life.
And come to life it does. The work done upon the stage at Meydenbauer Center Theatre is gorgeous and inspiring. We take pride in companies taking up residence here. It's our goal to give our community something they may not find elsewhere – flexibility and consistency. Beyond that, we get to see this beautiful work brought to the masses.
One of the best examples of the intensity of art in the community is through the youth we get to see. Ballet companies bus in children from all over. Village Theatre brings their Pied Piper program here. Believe us, you haven't seen anything until you've seen a dozen kids dressed as mice, buzzing around a theatre as they prepare to dance onstage in The Nutcracker. In fact, 18% of our programming in the theatre is directly associated with arts education. A huge part of the life and power of Meydenbauer Center Theatre comes from the wonder and drive from the youth in our community.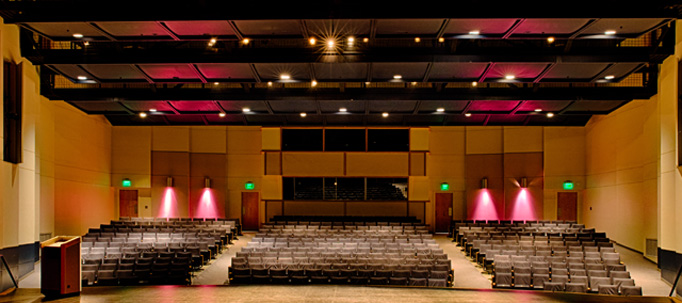 Here, our aim is simple; exposure, art and community for adults, kids and kids at heart. We may be just a venue for the liveliness of our region to proudly display itself, but that means we get to see the energy in person. We get to see the possibilities, the creation, and the craft. We get to see the magic. Whether you're a performer on the stage or one of 410 people filling a sold out crowd, you are that magic. It fills our heart to see such incredible community and we can't wait to experience it with you for years and years to come.
For more information about Meydenbauer Center Theatre and our programming, visit www.meydenbauer.com/theatre-meydenbauer/. Or follow us on Facebook at www.facebook.com/MeydenbauerCtrTheatre/.