The Bellevue Jazz & Blues Music Series – A Staple on the Eastside
Oct 6, 2021
Amira Beidas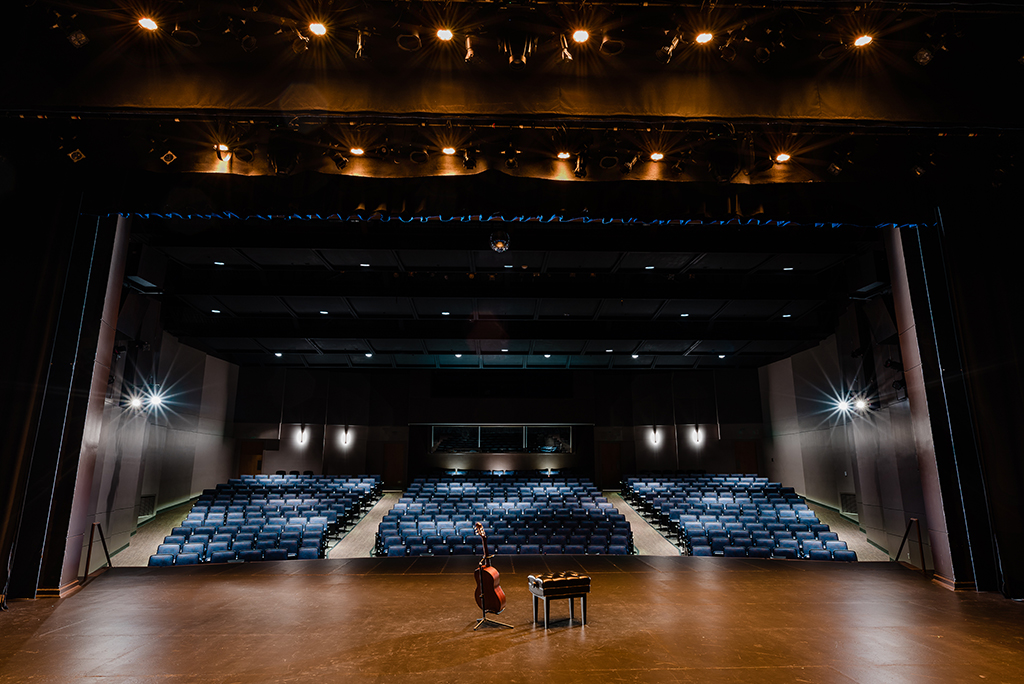 Over 40 years ago, the original Bellevue Jazz Festival started in Bellevue. Produced by the City of Bellevue, the festival would introduce a tradition of hosting jazz performances in the region. For 15 years thereafter, the music series brought the Pacific Northwest's love of music to the Eastside. In 1993, the Bellevue Downtown Association (BDA) took this longstanding tradition and carried it forward into the 2000s with free weekday jazz concerts at venues throughout the city.
While most might associate the Greater Seattle Area with rock and grunge thanks to a sweeping, culture-defining surge in the 90s, jazz has its own storied past here. Jazz in King County can be traced back to the early 1900s as Black communities migrated to the region bringing the stylings of jazz and blues they'd developed in the South and Midwest. From there, a vibrant music scene with a no holds barred atmosphere paved the way for music to blossom into an identifying trait in the Pacific Northwest. Some of the greatest American musicians have called Seattle and its surrounding cities home, including notable names like Ray Charles and Jimi Hendrix.
Fast forward a few decades and, with the strong support of jazz programs throughout the Seattle region, the BDA began exploring a relaunch of the Bellevue Jazz Festival in 2008. The talented youth Jazz programs in the area proved key to a successful relaunch. In 2015, the festival would become known as the Bellevue Jazz & Blues Festival introducing blues as the natural partner to jazz give their relationship in Black American history. Today, we know the festival as the Bellevue Jazz & Blues Music Series, having been renamed in 2020. The event has transformed greatly over the years, evolving and growing into the eclectic blend of music forms we've come to know and love since 2008.
In its current form, focus is centered on more local and regional talent. Non-adjudicated performances of middle and high school ensembles fill the Bellevue Arts Museum. Bake's Place welcomes crowds to an intimate setting where they can experience artists up close and personal. Here at Meydenbauer Center, what started as large open-floor experiences in Center Hall has grown into headlining performances at Meydenbauer Center Theatre.
With past featured artists like Booker T. Jones, Poncho Sanchez, Catherine Russell, Mingus Big Band, the Spanish Harlem Orchestra, and more, the Bellevue Jazz & Blues Music Series has a proven track record of excellence. As time moves forward the festival will continue to evolve, embracing the changing landscape of downtown Bellevue. With new residents pouring into the city comes new tastes in music. New interest in different genres of music with new and exciting settings and venues opens a wealth of opportunities.
Here at Meydenbauer Center and Meydenbauer Center Theatre, we've been privileged and honored to be a part of the Bellevue Jazz & Blues Music Series over the years. What started with humble beginnings, as free weekday concerts, has flourished into an all-encompassing experience throughout the city. This week, October 6th through the 10th, some of the greatest PNW favorites will take to the stages across Bellevue. We look forward to this year's amazing lineup and wait with bated breath to see how the festival continues to grow.
This year's headliner performances both take place at Meydenbauer Center Theatre featuring:
Lady A | Oct 8, 7:30pm | $20 General, $10 Student
Lady "A" has been a Pacific NW Blues favorite for many years and is known as "The Hardest Workin Woman in Blues, Soul & Funk". Her love of blues and soul music is generally likened to a pot of Louisiana Gumbo…throw in a mixture of soul, funk, the musicians and a venue, it makes for the best hand clappin', foot-stompin' and dancin' experience you can throw all together.
and
Ray Vega & Thomas Marriott: East West Trumpet Summit featuring Roy McCurdy | Oct 9, 7:30pm | $20 General, $10 Student
Continuing the tradition of fabled trumpet duo sessions that have included Fats Navarro & Howard McGhee, and Freddie Hubbard & Woody Shaw, two of the more dynamic and versatile trumpeters anywhere, New Yorker Ray Vega & Thomas Marriott from Seattle make up the front line of this power-packed group as they take a joyous ride through a collection of jazz classics and original compositions.
Performances for the 2021 Bellevue Jazz & Blues Music Series will also take place at Bake's Place | Bar & Bistro, Resonance Events, Bellevue Arts Museum, Lincoln Square North & South, Bellevue Place, El Gaucho Bellevue, AC Hotel Bellevue by Marriott, and The Bellettini.
For the full schedule and lineup of artists and venues, please visit the Bellevue Downtown Association's website.