Designing a Menu Fit for the Season of Life
Jan 14, 2022
Courtney Barnes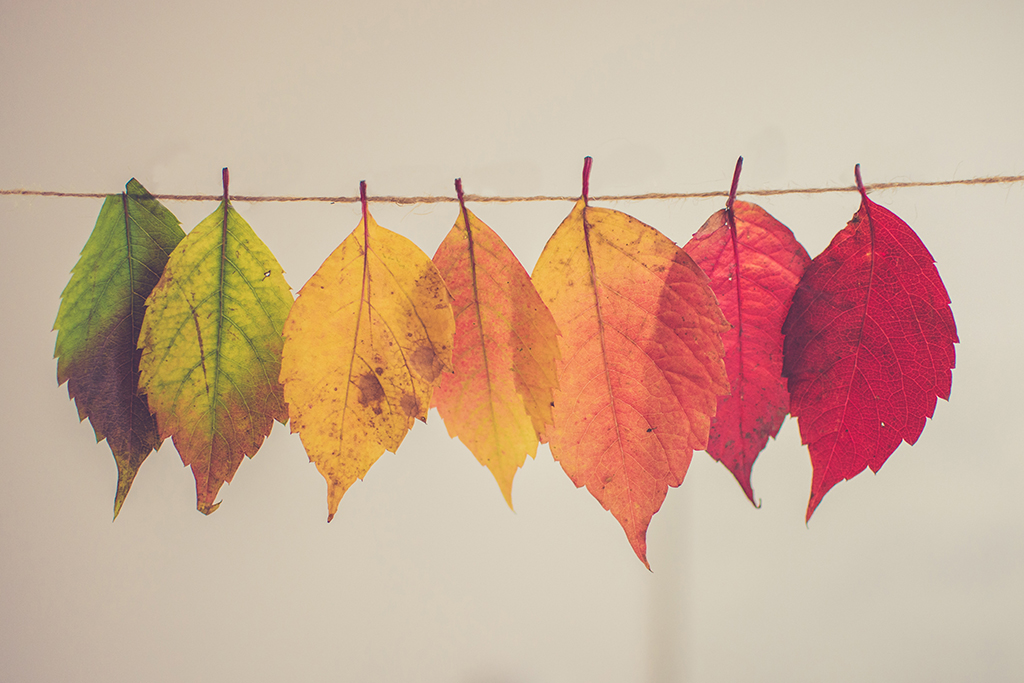 When designing or selecting a menu, there are a thousand factors to consider. Time of day, dietary restrictions, budget, etc., etc., etc. But more and more we're seeing groups look harder at the time of year and season. Of course, we all know that we can get fresher food if we look at what's in season. This can often help with budgets and environmental concerns. But beyond that – the time of year can greatly affect the type of food guests are craving. Let's get into what that looks like.
Fall: Not Just for Pumpkins
When you think of seasonal menus, Fall is likely the first season that comes to mind. Pumpkin Spice takes over the food scene by invading everything from lattes to crab cakes. But autumn is about so much more than pumpkins.
As the days get shorter and the nights get colder, our food cravings begin to change. "We're getting ready for hibernation!" says Jack Reese, Executive Chef here at Meydenbauer Center. Jack's thought process for designing a menu any time of year is to think like a guest. What would they want to eat if they were at home right now?
His answer in the Fall? Food that makes the entire house smell good. Hearty comfort food you get to eat directly in front of the fire and slow-cooked food that takes hours to make. Autumn is the perfect time for braised meats and stews! We use root vegetables in entrees and pears and apples in desserts. As Jack says, "It's about eating something delicious and going to bed!"
So, what's the perfect dish for your Fall event? Jack recommends cherrywood smoked short rib with sweet potato bacon hash, gorgonzola cheese, roasted stone fruit salad, and a cranberry dem-glaze.
Winter: New Year, New Cravings
In the early winter we see a lot of those same techniques, typically with a Holiday twist; an emphasis on items such as cranberries, ginger, and delicious libations like eggnog. Our team's winter special dish of a pan-seared pork chop with mascarpone mash potatoes, caramelized parsnips, pomegranate relish and mulled spiced cabernet demi is a great wintery example.
Once the New Year hits, however, guests start looking for something a little bit different. In the first couple of months of the year, we start to see guests looking for healthier fare. That being said, the wintertime blues (especially in our rainy region) can still trigger the desire for comfort food. So, what is the solution?
According to Jack, it's about taking many of the same ingredients and techniques and applying them in new ways that are more health-conscious. For instance, taking root vegetables and roasting them up into a delicious quinoa salad. You can often find the most creativity in times in-between seasons.
When asked for the perfect dish to serve in January, our kitchen created a sage-crusted chicken with rye berry apple pilaf, charred Brussel sprouts, and roasted fennel slaw.
Spring and Summer: Time to Eat the Edible Roses
As we transition into Spring, the desire for healthier food doesn't go away. As the days grow steadily longer and the springtime vegetables arrive in nearby markets, excitement in the kitchen grows. Spring is here, finally! Oftentimes we see an emphasis on vegetables like asparagus and spring peas. We see heightened use of fresh herbs and as the rain begins to decline, we see the fruit of its labor – mushrooms!
Our perfect Spring dish would be a Seattle Cider brined chicken with roasted new potatoes, grilled asparagus, balsamic glaze, and arugula pesto. As Summer days begin to creep in and temperatures start to climb, you'll want to emphasize the fresh fruit that is coming into season. One fun way our kitchen loves to incorporate fresh fruit is in summer salsas.
Beyond seasonal ingredients, when thinking of summer, almost no one can resist a delicious BBQ. With more daylight, we shy away from heavy foods and naps. We want to stay up all day enjoying our ever-precious sunshine. We recommend planning smaller portions for guests but planning on eating more throughout the day.
When Jack thinks of summertime, he thinks of cooking socially. "Half the fun of a party in the summertime is cooking socially!" The grill is king for summertime planning, as is the smoker. Even if your event doesn't allow for tableside grilling (because whose does?) those preparations are still what guests are craving this time of year.
For your summer event, Jack would suggest a grilled halibut with citrus herbed quinoa, grilled summer squash, and fresh fruit salad.
Summer into Fall: That Funny In-Between
So, what do we do in those in-between seasons, when the sun is still shining but the temperatures are starting to drop, or when Halloween is still a bit off, but July 4th was ages ago? Well, that's when Jack recommends getting the most creative.
This is when opportunities to combine the best of both seasons into one delicious meal arise. For example, we love braised meats in the Fall, but you could combine them with a summer salsa. Or take your heartier vegetables and pair them with a grilled protein. Our example of this would be an applewood smoked salmon with pesto orzo pilaf, honey glazed carrots, and tomato confit relish.
The key word in these transition times is balance. Don't lean too hard into one season or the other, but rather embrace the best parts of each. With all these details in mind, you're sure to design not only a menu that satiates your guests' cravings but an experience that leaves them satisfied!