Success in the Face of Adversity – 2021 Event Observations to Make You Smile
Nov 16, 2021
Amira Beidas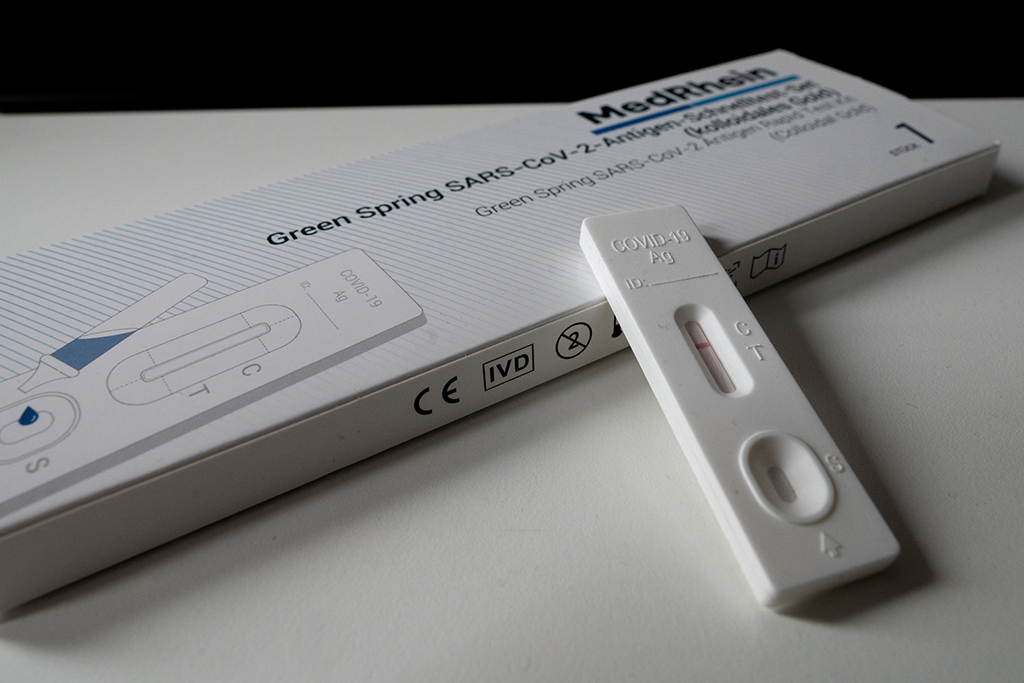 We're not going to start this blog post with something along the lines of "it's been an unprecedented year" simply because we've already done that. A lot. In fact, thinking about the number of articles and blog posts out there that talk about changes to the industry or silver linings of the pandemic, we wanted to direct our attention to successes despite the pandemic. Believe it or not, as a venue, we've had the pleasure of seeing some truly successful events and initiatives happen despite the logistical challenges of planning events during a pandemic. We wanted to share some of those observations with you in the hope they might inspire you, ignite you, or even just make you smile.
Packaged Meals – Not Just Bag Lunch
It's no secret that the pandemic really turned food and beverage on its head. From labor and supply shortages to new health safety concerns, we all had to rethink the way we handle catering. Then, we had a simple, albeit effective thought – what if that prepackaged lunch was prepackaged, well, kind of anything you want?
The prepackaged meal offers a lot of solutions given our current situation. Keeping food accessible to guests in the light of guest safety concerns is often top-of-mind for event planners. A prepackaged meal offers an alternative to traditional meal services like buffets if guests have concerns. Often, though, when we think of a prepackaged meal, we tend to think of lunch. And that's not entirely surprising as pre-pandemic we'd most frequently see packaged meal as a lunch option at a conference or convention.
It's funny how simple a good idea can be. A recent event at Meydenbauer Center offered a prepackaged continental breakfast to guests. Another recent event offered bento boxes as a solution with a few different choices inside. While packaged catering may have been out of necessity due to COVID-19, the opportunities for creativity and thinking outside the box came naturally. Like any idea that grows and evolves over time, prepackaged meal options begged for innovation on a concept. If we were going to be forced to rethink our food and beverage solutions to limit touchpoints for guests, why not have a little fun with it?
Youth Sporting Events – The Not So Little Engine That Could
Think back to January of 2021. Did you conceivably see in-person events happening any time soon? Not many did, to no one's surprise at all. No one except one sector of our industry that had already cracked the pandemic code in their own way. When a dance competition came to our building in early 2021, the planning and logistic expertise they had coming in were incredible. For the most part, and it's nothing to be ashamed of, many event organizers were in talks with venues that involved a lot of head-scratching and puzzle work. At the time most other event organizers were just starting to puzzle through how to plan an in-person event again. Additionally, it felt like regulations were changing at a moment's notice, forcing everyone back to the drawing board as new rules and protocols came into play.
However, youth sporting events already had it down to a science. Despite taking their events to different cities in different states with different mandates and expectations for events, this segment of the event industry was loading in, executing, and loading out of venues all over the country like clockwork.
In our case, it was quite clear why they'd found success. Needing to adapt and rethink their use of spaces was second nature as, when you're touring the country with many versions of the same event, that type of adaptation is in your blood. The truth is that any event looks different depending on the venue, but a well-executed event feels the same regardless.
For youth sporting events and other competition events, it was all behind the scenes. Sure, certain things like dedicated warm-up rooms or limiting who can be spectators must have made things feel a little bit different, but these events allowed young athletes from all over the country to continue to immerse themselves in their passions and to do so safely.
Onsite Testing – A Failsafe
In a bizarrely precognitive turn of events, we had an event at Meydenbauer Center back in May that offered onsite rapid testing for all its guests. We've already featured that case in a blog post but wanted to revisit it here. On paper, providing proof of vaccination sounds simple, but a negative COVID-19 test within 72 hours for anyone unable to provide such proof might be a little more complicated. We've seen firsthand how doable it is though. It may sound daunting and complex, but the truth is onsite testing provides a very executable alternative to proof of vaccination.
Now, let's not skirt the fact that requiring proof of vaccination is almost always going to be an easier route. There are many systems in place in Washington state to make getting vaccinated and showing proof of your vaccination status easy for event-goers and organizers alike. We understand, however, that a fully vaccinated event isn't always an option for event planners. Whether it's a disability, accessibility, religious purposes, or otherwise, there are times when expecting your entire attendee base to be vaccinated just isn't possible.
The event back in May set up rapid testing onsite like a well-oiled machine. They utilized a drive-through style setup wherein, after receiving their test, guests could wait in their car to receive their results before heading into the event. Seeing as this was back in May though, we wanted to talk about what insight can be gleaned from success before the vaccine mandate.
First and foremost, the biggest benefit to providing onsite testing is that it provides a failsafe for attendees. Not only does it provide an option for unvaccinated guests, but it provides a solution for the things we're all regretfully capable of – mistakes. Onsite testing means you don't have to turn away someone who forgot to bring their vaccination card, or someone whose phone died on the way over, or someone who misread the event requirements. Utilizing onsite testing allows you to bring the solution directly to your guests. Not to mention it's a good solution for multiday events where multiple negative tests may be required.
Planners are looking at all possible ways to keep attendees safe, reduce the potential for chaos at their event, and adhere to the mandates and guidelines we've navigated the past couple of years. One of the greatest parts of being a venue in the event industry is the little peek you get into all the solutions and creativity that turns up in the planning process. Success with onsite testing four full months before the vaccine mandate is a sort of sigh of relief. If they can do it, so can you.
The Return of Weddings – Paving the Way
For a lot of us, especially at work, when we talked about the pandemic, we talked about what it did to our businesses. Everything from cancellations to shortages is sprinkled across the conversations we have every day. It's easy to forget that there's a part of our industry that deals in something a little more romantically driven – weddings. Imagine; it's New Year's Eve and you've just gotten engaged to the partner of your dreams. Right now, your whole life is ahead of you and all that's keeping you from it is to get to work planning your dream wedding. Then, just as you're starting to tell family members, friends, loved ones to mark the special day on their calendars a global pandemic comes along and brings everything to a grinding halt, leaving you with a quaint little, "and it's for the foreseeable future so… good luck."
Yeah, we don't really envy that either. Countless couples were forced to postpone or cancel their wedding plans for an indeterminate amount of time and others had no choice but to avoid booking a venue entirely. Predictably, business for Meydenbauer Center disappeared seemingly overnight in 2020, but the one market that surprised us, again and again, was weddings. Even in the face of lockdowns across the country, we received wedding inquiries day in and day out.
By the end of 2021, Meydenbauer Center will have played host to six weddings this year, each dealing with varying levels of restrictions, safety protocols, and adjustments due to COVID-19. The two things we noticed the most? One, attendance was lower for obvious reasons and, two, nobody really seemed to notice any difference. There were undeniable differences between pre-pandemic and post-pandemic weddings; things like masks, social distancing, and food and beverage setups. But, for the most part, COVID adjustments went relatively unnoticed. At the time of writing this blog, Meydenbauer Center is through four of our booked weddings and each one has been a joyous occasion with all the crying, dancing, laughing, and merriment you expect from a wedding.
Sure, it's hard to be mad and have a terrible time when you're celebrating the love of two people, but doesn't it say something that, despite a situation that represents the antithesis of togetherness and celebration, weddings made their comeback? It almost goes unsaid at this point, but events have proven their resiliency time and again over the last two years. There is a lot of fear, hesitation, and anxiety in the industry, but sometimes, you get to watch as two newlyweds share their first dance as all of their loved ones look on and you remember – oh yeah, there's a lot of joy to be had out there.