Extending Your Attendee Experience in Bellevue
Jun 11, 2021
Amira Beidas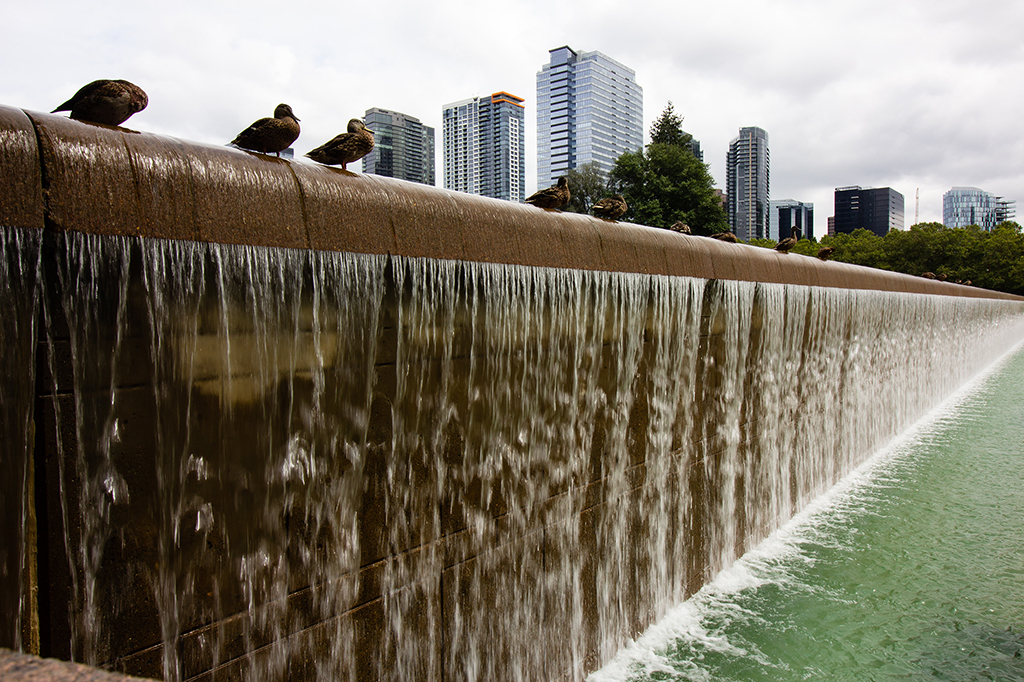 Just outside of Cleveland, in Sandusky, Ohio, there's a theme park with some of the most intense roller coasters I've ever been on. Now, you might be rereading the title of this post and thinking to yourself, "Well, Ohio is the last place I thought would get mentioned." This theme park, Cedar Point, was part of an extended event experience. If it hadn't been for Content Marketing World, I never would have found myself in Cleveland and thus near Sandusky and Cedar Point. While this technically wasn't a part of Content Marketing World, I chose to reap the benefits of the trip with a little "bleisure" (blurring the line between business and leisure) excursion resulting in a lifelong memory being made.
In focusing on maximizing engagement for attendees in ways like this, you can encourage the desire to come back and attend your event again. Extending the attendee experience beyond your venue can help create positive memories for attendees that encourage repeat attendance. There are many ways to broaden your attendee experience and incorporating your venue's region into those offerings is the easiest way to facilitate that.
Some planners may opt to include local offerings in their event in the form of networking events or group outings, but you don't necessarily need to offer up experiences directly for your attendees to benefit from them. You may choose to send out a list of restaurants and attractions ahead of your event. If you're unsure of what to include, you can work with your venue who might be able to offer recommendations or put you in touch with a local Destination Marketing Organization.
Sometimes, you'll find that attendees or more interested in making the most of their time in the area by giving back to the local community. This may be a good opportunity to educate and connect your attendees with the community, creating a more impactful experience for attendees who tend to buy and engage with brands and experiences focused on philanthropy and giving back.
There's really no limit to the ways you can take the region and expand the attendee experience. All it takes is a little care, a little creativity, and some good old-fashioned communication. We'd like to share some of the experiences Bellevue has to offer to spark inspiration or give you some ideas if you're holding an event in Bellevue in the future.
Experiences in Bellevue
Artisanal shops and restaurants of all sorts wait to greet guests when you take a small step back in time on Old Main. Once surrounded by strawberry fields, this little slice of history offers vibrancy in the form of independent shops, restaurants, and cafes that are perfect for attendees of any age. Additionally, Old Bellevue offers spa and beauty experiences for attendees in search of something more relaxing and self-rewarding.
Speaking of Old Main, Whisk is located on Main Street itself and offers a curated selection of cook and bakeware for shoppers. But that's not all! Whisk is also a venue for cooking classes taught by a diverse group of chefs with varied culinary backgrounds. Whisk's cooking classes cater to anyone and everyone whether you're looking to learn new techniques, master a dish, or just have a little bit of fun.
If you follow Main Street west, you'll eventually find yourself at the water's edge looking out at Lake Washington from Meydenbauer Bay. Other than some killer views and a relaxing atmosphere, REI recently renovated a boathouse at Meydenbauer Bay, doing all the heavy lifting for your attendees. The REI Boathouse offers both classes and rentals for guests looking to get out on the water. From kayaks to canoes and floating docks, REI offers affordable hourly rentals by the boatload. And if Meydenbauer Bay isn't your speed, just a short drive away you'll find the REI Boathouse at Enatai Beach Park offering many of the same amenities in a different environment closer to Mercer Island and offering a close-up look at Lake Washington's floating bridge.
These suggestions are just a taste of the experiences Bellevue offers. And what's truly great about extending your attendee experience beyond your venue is that it's not specific to one location. Both smalls towns and large cities alike each offer a unique set of experiences. While not every event setting will offer the wide array of a city like New York or Los Angeles, putting some time and effort into discovering your event location's interesting and engaging offerings can provide boundless returns for your attendees.