Some Fresh Perspective for Events
May 18, 2021
Courtney Barnes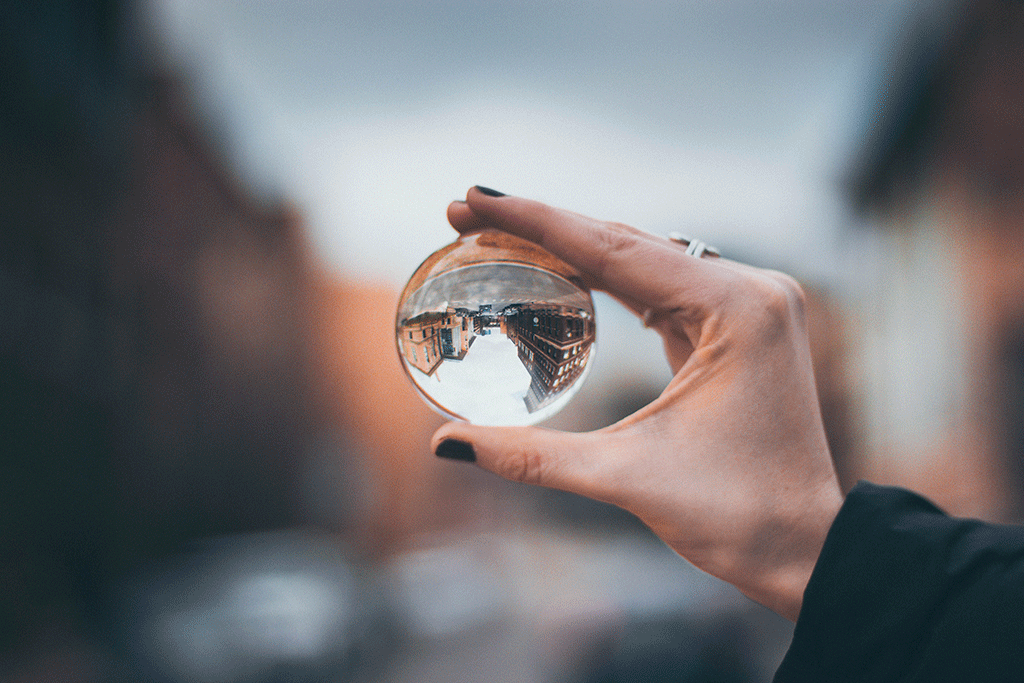 Can you believe it? After over a year, the world is finally beginning to open back up. We're leaving our homes, we're getting to see people again, going on vacations, and most excitingly of all – we're starting to plan events! While we're so excited to get back to doing what we love, we also have to admit that the world looks a little different than it did before – maybe more than just a little. While that certainly can be a little intimidating, it's also an incredible opportunity to approach events differently than ever before. As we switch from survival mode back into planning mode, here are some areas we're approaching with a fresh new perspective.
First Time?
While we are all ecstatic to get back to planning events, we have to be honest with ourselves; the world looks completely different than where we last left it. The same is true for events. People have spent the last 15 months behaving differently than they did before the pandemic, which will affect their comfort level at events for some time. So even a person who has attended your event for years will be approaching with the uncertainty of a first-time attendee. Event planners need to plan with that perspective in mind.
Communication, particularly pre-event communication, is more important than ever. What should attendees expect when they show up onsite? Will there be temperature checks, health screenings, special areas for vaccinated guests? Event teams should plan to create collateral that will not only contain pertinent information for all attendees but should also help to reassure them that their experience at your program will be completely safe (and yes – still fun).
While the desire for connection at your event is likely stronger than ever, the opportunities to connect look a little different. With social distancing measures in place and many different levels of comfort – creating areas of connection will have to be more intentional. We're starting to see a lot of unique ideas in this arena. Groups are creating seating based on different areas of interest (i.e.: reality shows, knitting, cat lovers, etc.). This helps foster a social environment with the guests at your table which you'll likely be spending more time with than in the past. Dine Arounds have long been a staple at many conventions, but now we're seeing conventions assigning attendees to certain restaurants and tables. This helps to navigate any dining restrictions that might exist in the host city while simultaneously offering attendees a low-pressure way to meet new people.
Inclusivity
The event industry has been shining a spotlight on inclusivity for years with an uptick in gender-neutral bathrooms, buffets accommodating all sorts of dietary restrictions, the addition of prayer, and more. As event professionals, we've always wanted to create a warm and welcoming environment for all attendees, but in a post-pandemic world, there's a new area of focus – comfort levels. While some people are itching to get back to live events, others are still hunkered down at home. So, the idea of having a "one size fits all event' in the near future is fairly unlikely. Instead, we'll see planners shifting to more guest customization options.
The largest way we are seeing this is in seating design. With current guidelines in place, events can have up to 10 people per table/seating area. However, not everyone will feel comfortable with sitting with that large of a group. As an alternative, planners are focusing on creative solutions offering varying levels of seating like smaller tables of 2 or even individual sections for those who would prefer to sit alone.
While most of your extroverted attendees will be basking in the socialization, there are those of us who are more introverted that may need more opportunity for quiet and alone time. It's no surprise after the past year that there has been a greater appreciation for self-care and mental health than ever before. Consider creating an intentional space for people to step away during your program. Such as a meditation room. This could even be a great opportunity when considering new types of swag options. Scented candles, bath bombs, and cozy sweatshirts/blankets can not only be extremely useful but provide more personal and positive feelings towards your program.
Engaging the Community
The past year has been challenging for almost everyone. The events of the last year have left many people struggling. We as event planners have a responsibility to engage and support our community when it's needed the most. The good news is there are several easy ways to do this!
Non-profit organizations have been facing a steep uphill climb across the nation. Nonprofits around the nation have stepped up to support their communities in times of need, and this has certainly been true in our area where nonprofit teams have had to great creative in how they achieve their goals. Consider having a local non-profit tie-in at your event to help support. Whether it be a raffle where the proceeds go directly to the non-profit, or even having a pet corner at a networking reception in partnership with local shelters where pets that are available for adoption can be featured. There are lots of engaging ways to incorporate local non-profits that create more fun for your guests while giving back to the community in a meaningful way.
As we begin to host events, we have an amazing opportunity to work with locally owned small businesses who may have struggled during the pandemic, particularly those owned by minorities. As we shift away from virtual, you can include little touches that make the in-person experience that much more special. Think about including flowers from a local florist, fun décor from a prop company, or even some COVID-safe entertainment. Including these elements will not only create a more meaningful experience for your in-person guests but also help give back to members of your local community.
These are just some of the many fresh perspectives spreading through our industry. It's an exciting time, to say the least, and this is us just getting started. As things make a comeback while new ideas flourish, we're choosing to embrace the now for what it is and let ourselves have some fun doing it, all while keeping our eye towards the future and the many thrilling opportunities it represents. We'll see you there.