Pivoting in the Pandemic – 5 Local Industry Partners Discuss Adapting to New Circumstances
May 3, 2021
Amira Beidas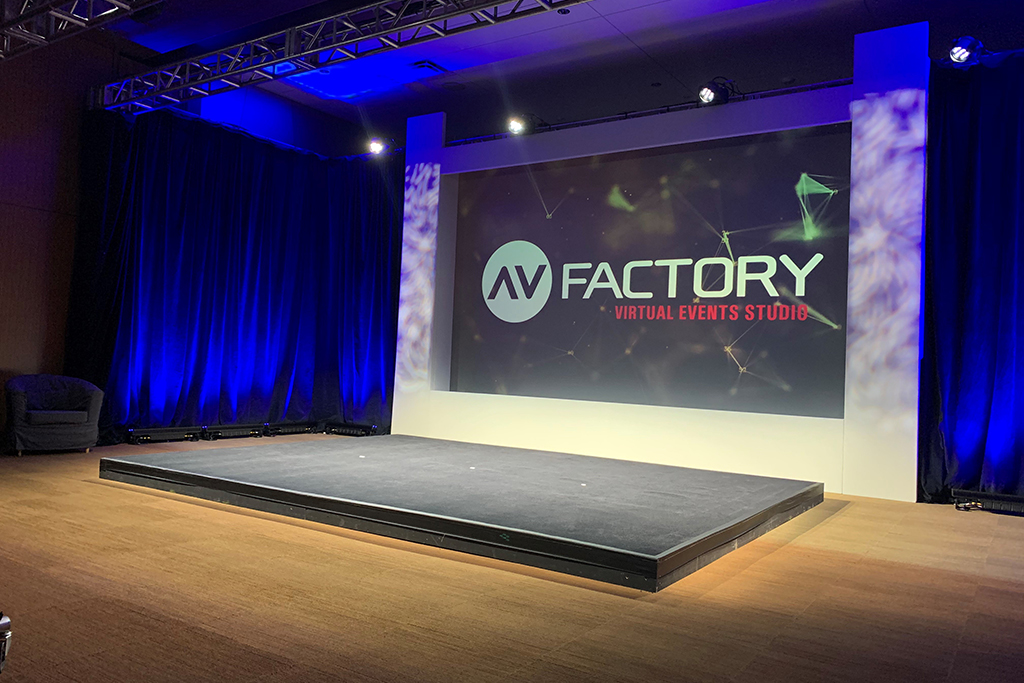 We recently reached out to some of our partners here in the Greater Seattle Area, curious how they've been adjusting and fine-tuning their operations to meet the needs of the pandemic. COVID-19 has drastically altered our industry's approach to business operations and decision-making and we wanted to share the feedback we received in the hopes that you might find it useful or at least informative. We'd like to extend a huge thank you to our partners CORT, Snapbar, AV Factory, Fern, and Heritage Distillery for their contributions to this blog post.
Snapbar
Courtesy of Sam Eitzen, Co-Founder
What were the main pivots your organization made to support the Events Industry or the health and wellbeing of our community?
Snapbar's first and crucial pivot was made out of self-preservation. Our business was so reliant on in-person that our company would have ceased to exist had we not made 'survival' the primary target. That being said, survival quickly turned outward as we realized how many other businesses (events industry and beyond) were in a similar predicament to us. This is what prompted us to create Keep Your City Smiling, an idea that we felt would help us survive and in so doing, help other small businesses at the same time.
Keep Your City Smiling was a gift box company that leveraged small business goods and packaged them in a way to be sold to large organizations gifting employees while they worked from home. The idea of connecting global companies to local businesses resonated with our clients. Small business has always needed help and support, and it only needs more of it now. It was thrilling to launch a successful, profitable idea into the wild that, in its DNA, was built to support small businesses by helping them move more products.
Do you expect to keep any of those changes for the long term?
While Keep Your City Smiling saved our team from certain doom, it was a pivot so far outside our realm of expertise that we decided to step back into events with a foray into virtual engagement and virtual photo booth solutions. It took some time, but Snapbar was eventually able to get back on its feet and thrive as more planners and companies moved to virtual. As the focus shifted back to Snapbar, Keep Your City Smiling became harder and harder for our team to handle seeing we were at that point (and still are) split over these two very different ideas. More recently, the decision to sell Keep Your City Smiling was made and we hope some new leaders can take it to the next level so that small businesses keep receiving the help they need.
AV Factory
Courtesy of Chris Baldini, Director of Sales
What were the main pivots your organization made to support the Events Industry or the health and wellbeing of our community?
So many pivots over the last year. The obvious being that almost all of our clients took their events "Virtual". This was new territory for many of them, so we spent a lot of time helping them sort out the myriad details involved in taking an event online. Not only the hardware elements but things as far-reaching as evaluating online platforms, to developing broadcast graphics, to coaching talent unfamiliar with a broadcast environment.
We built a broadcast "Virtual Event Studio" package for Meydenbauer Center, which our clients have used to produce professional live streams, as well as pre-recorded content.
We have developed a variety of Remote Engineering Solutions, allowing us to ingest video feeds from remote locations anywhere in the world, mix them down in our studio, and then live-stream back to the internet.
We have also been involved in a number of unique pandemic-driven productions, including the very successful Canlis Drive-In Movie Theater last summer, and supporting the AV needs of the King County Superior Court System as they have pivoted to socially distanced court proceedings.
Do you expect to keep any of those changes for the long term?
I believe just about everything we have implemented during the pandemic will remain part of our daily operations for the foreseeable future. Many of our clients have realized that incorporating a virtual element to their event increases their reach drastically. Almost all of the live events we are scheduling for this fall are going the "Hybrid" route, with a mix of Live and Virtual.
CORT
Courtesy of Jana Heinrichs, Business Development Manager
What were the main pivots your organization made to support the Events Industry or the health and wellbeing of our community?
Early in the pandemic, we released new products aimed at helping our events community safely get back to work, including clear dividers, plexiglass shields, hand sanitizer stations, and other items for physical distancing. With events being largely closed down since March we've seen those items used for restaurants, so they can re-open safely, drive through testing sites and vaccination clinics, and even some temporary hospitals early in the pandemic. We've also expanded into power distribution and electrical; during the pandemic, those skills have been used to save restaurants on generator rentals by tapping into their existing power for their heaters and lighting, but we're excited to use those skills and products to help events with their power in the future.
Do you expect to keep any of those changes for the long term?
While the pandemic has certainly changed the world, we hope that some of our new products won't have to be used forever (like our full-length clear panels), however, we do think it's possible that we will continue to see our clear plexiglass shields used as sneezeguards, and will always see sanitizer stations scattered throughout events. We are very excited to use our new knowledge in power distribution for events, however, so we certainly see that "pivot" sticking around for the long haul.
Fern
Courtesy of Jim Kelley, VP Marketing & Industry Relations
What were the main pivots your organization made to support the Events Industry or the health and wellbeing of our community?
The early shifts we made focused on helping our customers navigate the issues around the canceling of their events. These cancellations happened at an unprecedented level and at a speed none of us ever experienced.  These conversations involved not only with the organizers but also exhibitors, venues, and event sponsors. Once that occurred, we turned our efforts towards two key areas. First, what internal initiatives did we want to focus on?  As with many organizations, there are several 'things you have on that list to work on, yet it is often difficult to do while running your business day-to-day. This time gave us a window to do that.   More importantly, we started looking at what needed to occur to help our clients get back on site and having live events. From this, we developed   FERN FORWARD, a comprehensive document focused on the safe return of live events post COVID-19.   Along with that, we partnered with a health care technology organization to provide a comprehensive, HIPAA compliant testing and vaccine verification solution focused on events.  FERN HEALTHCHECK allows event organizers to provide a path that will transition people back to live events comfortably, safely, and while protecting people's privacy.
At its core, our activity has been focused on partnership with our clients, as we are going to need each other and think differently in the short to mid-term as we define what the effective return to live events look like.
Do you expect to keep any of those changes for the long term?
We believe strongly in the power of live, in-person events and their impact on commerce, education, innovation, entertainment, and the building of meaningful relationships. Based on that, Fern will continue to support our clients as needed, understanding that every event and every organization will have different needs based on their stakeholders' desires and the nature of the event.
Activity levels look as though they will pick up in Q3/Q4 of this year. Based on the success of those events related to safety and attendee satisfaction, we feel very good about 2022 being very close to 2019 on many levels. This is not to say that there are not variables that have to be considered and could impact this timeline. However, there is a strong demand for the return in our most significant business segment, which is trade shows. A recent survey showed that approximately 80% of attendees and exhibitors plan to return to in-person trade shows this fall.
While we believe people will continue to practice many protocols that we have been accustomed to as a courtesy when asked, most would have little impact on live events as long as there are clear and transparent communications on expected behaviors and attendance conditions.
Heritage Distilling Co.
Courtesy of Audrey Lindberg, Marketing Specialist
What were the main pivots your organization made to support the Events Industry or the health and wellbeing of our community?
Supporting our community is part of our DNA here at Heritage Distilling Co. it's part of our mission and an aspect of our business we are so proud of. Since 2014, we have donated over $1.2M and supported 1,700 non-profit organizations. During the height of the COVID-19 pandemic, we found ourselves shifting our entire business model to once again support the community in this time of need. Over the past year, we have been exclusively producing Hand Sanitizer out of our production lines in Gig Harbor and Eugene and have provided donations of Hand Sanitizer to Hospitals, Senior Care Organizations, Grocery Stores, and local schools as well as making it available to the general public.
Do you expect to keep any of those changes for the long term?
Yes – we at Heritage Distilling Co. will continue to provide large quantities of HDC Hand Sanitizer to organizations in need at no cost. Our Tasting Room locations will continue to practice safe COVID procedures including extra sanitization and the wearing of masks in order to allow customers to feel safe dining and drinking in our spaces. For those not comfortable yet venturing in public we will continue to offer curbside pickup, at-home delivery in select locations, and virtual mixology and tasting classes.